The future of voice commerce with smart displays powered by Sitecore Experience Commerce
This year, I had the opportunity to speak at the Sitecore Symposium 2019 alongside my co-speaker Kendell Patrice in the Commerce track. I was very excited and honoured to present on a topic that is very much on trend and cutting edge- personalized voice commerce. The presentation and live demo was very well received and the session was also featured on Sitecore's Symposium 2019 highlights section.
There has been a lot of buzz about voice commerce for the past couple of years, but only now are we starting to see a wider adoption of this channel. One of the reasons for this uptake is the evolution of the devices themselves, as well as the dropping price points of entry level devices. One form factor in particular- smart displays- lends itself very suitable for voice commerce.
What are smart displays
Smart displays are essentially smart speakers with an integrated screen. They offer hands-free voice assistant features as well as much needed visual feedback via a built in touch screen. The 2 biggest players in this category are the Amazon Echo Show and the Google Home Hub (now called the Google Nest Hub). Amazon introduced the Echo Show in 2017, & Google launched its Home Hub in 2018. Think of them as the next evolution of smart speakers.

Why do I care
Voice commerce is at a pivotal point and is at the stage of achieving critical mass to go mainstream. Voice commerce in the US is currently a $2 billion market and is expected to reach $40 billion by 2022 (OC&C Strategy Consultants). Smart displays will be a big chunk of this market. Analysts predict that globally, 100 million households will own a smart display by 2023. This number currently sits at 12 million households in 2019 (www.statista.com). This market is thus predicted to achieve a Compound Annual Growth Rate (CAGR) of 69.9 %. That is massive!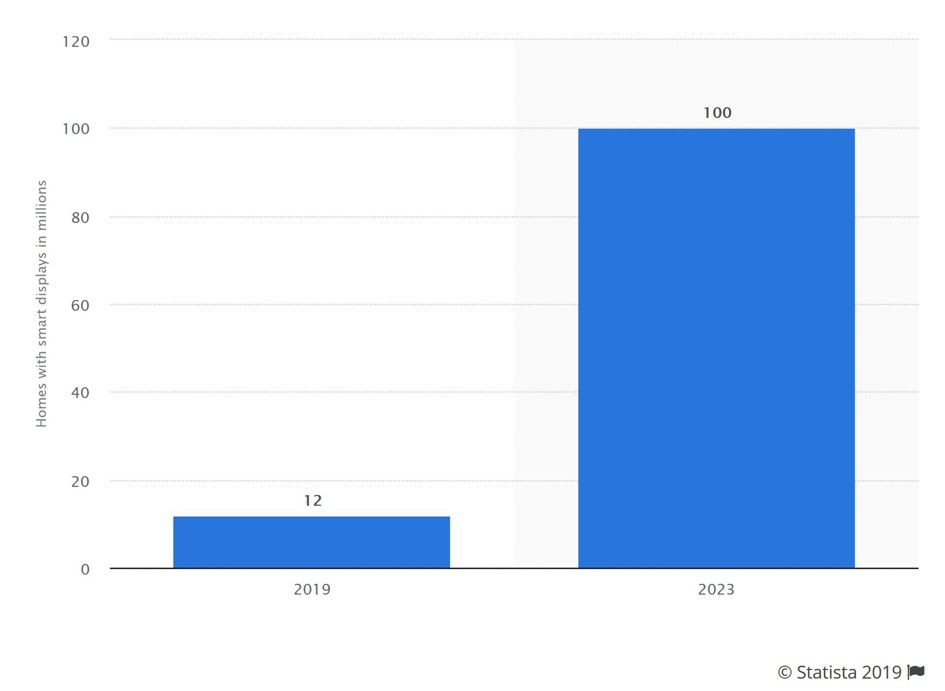 To give you some more recent insight into the adoption of voice commerce, look no further than Alibaba's Singles Day on Nov 11 2019- were over 1 million orders were placed in just 24hrs over voice via Alibaba's Tmall Genie smart speaker! This is a channel that will grow rapidly over the coming years as consumers gravitate towards channels with the least friction and most convenience.
How do I start
Sitecore Experience Platorm and Experience Commerce are great enablers for personalized voice commerce. We built and delivered a seamless voice shopping experience on the Amazon Echo Show by implementing:
Programmable Alexa skills with Alexa Presentation Language.
E-commerce integration with Sitecore Experience Commerce (XC) via Storefront APIs.
An Engaging shopping experience powered by personalization and marketing automation with Sitecore Experience Platform (XP).
Use cases
Three use cases were implemented to showcase how Sitecore XP & XC can be used as the backbone to power a truly seamless and personalized voice shopping experience:
Product search & checkout:
This includes searching for a product, adding it to your cart and completing a checkout- all via voice and powered by Sitecore Experience Commerce.

Personalization:
Voice powered and delivered by Sitecore Experience Platform utilizing built-in personalization capabilities of the platform to delivery personalized voice responses such as upselling based on cart contents. All with complete multilingual support.

Cross-channel abandoned cart recovery:
Demonstrate a cart abandoned on the website, and then re-captured on the Echo Show (cross-channel). This was done by using Sitecore's Marketing Automation capabilities to push notifications from Sitecore Experience Commerce to the Echo Show device on detection of an abandoned cart.
---
Stay tuned for upcoming posts in this series as I will take you through the technical architecture and complete nuts & bolts of the implementation along with sample code snippets and links to the full source code.